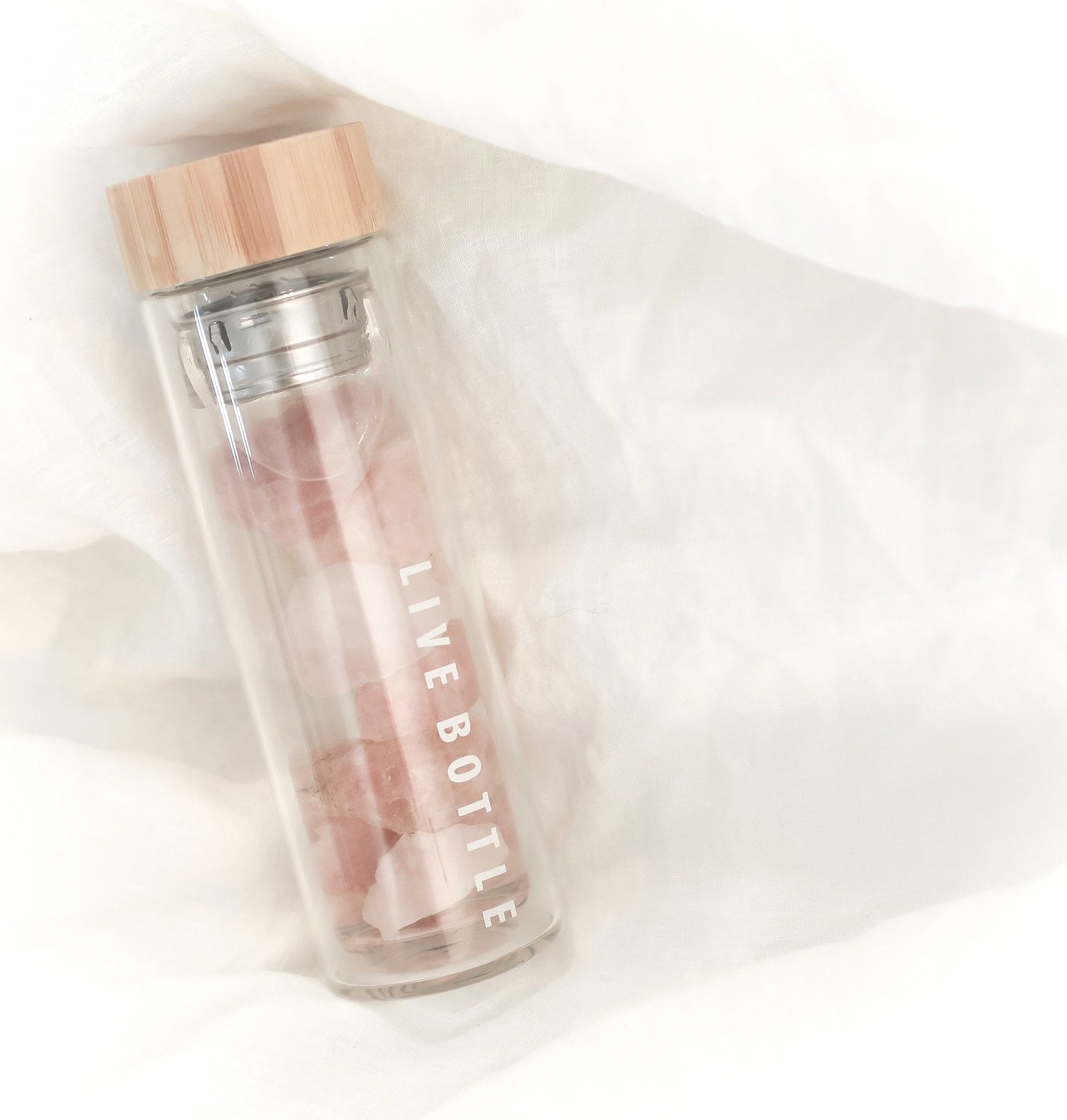 livebottle
$22.00 USD $33.00 USD
( / )
Unavailable
Please select all options.
3 out of 4 of us don't drink enough water and this eco-friendly, BPA-free drink bottle is changing the way we hydrate, heal + ultimately,  LIVE.
made up of borosilicate glass, stainless steel + bamboo, this glass bottle isn't just a pretty face. yes, it's a great reminder to drink your water but it can help your water work harder for you with fruit-infused water and loose teas tea. you can drink your vitamins with full peace of mind that you won't, also, be drinking harmful toxins from plastic water bottles, or dealing with other reuseable bottles with too many crevasse's to clean. this bottle is sleek, straightforward and convenient to use.
drop your fruit into the bottle and place the filter on top — or add your loose leaf tea into the fine, mesh infuser, fill with hot or cold water and ENJOY your beverage!