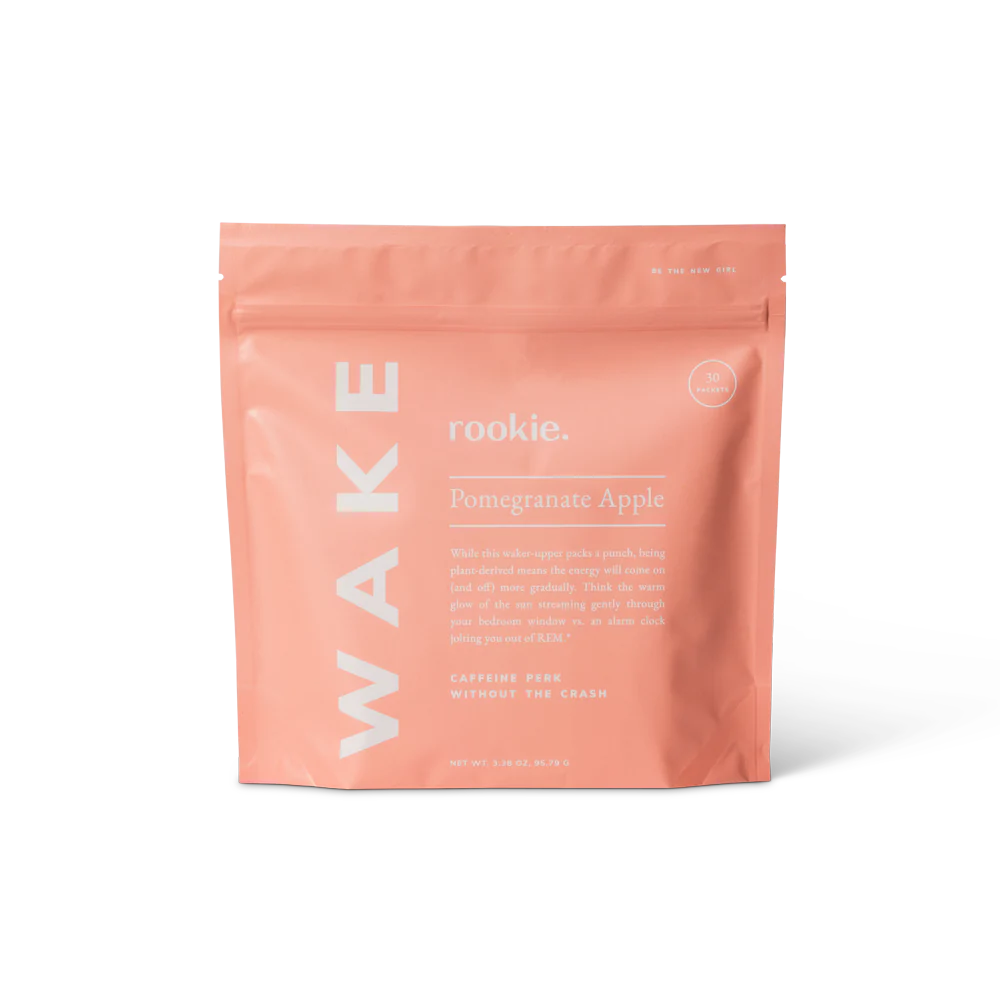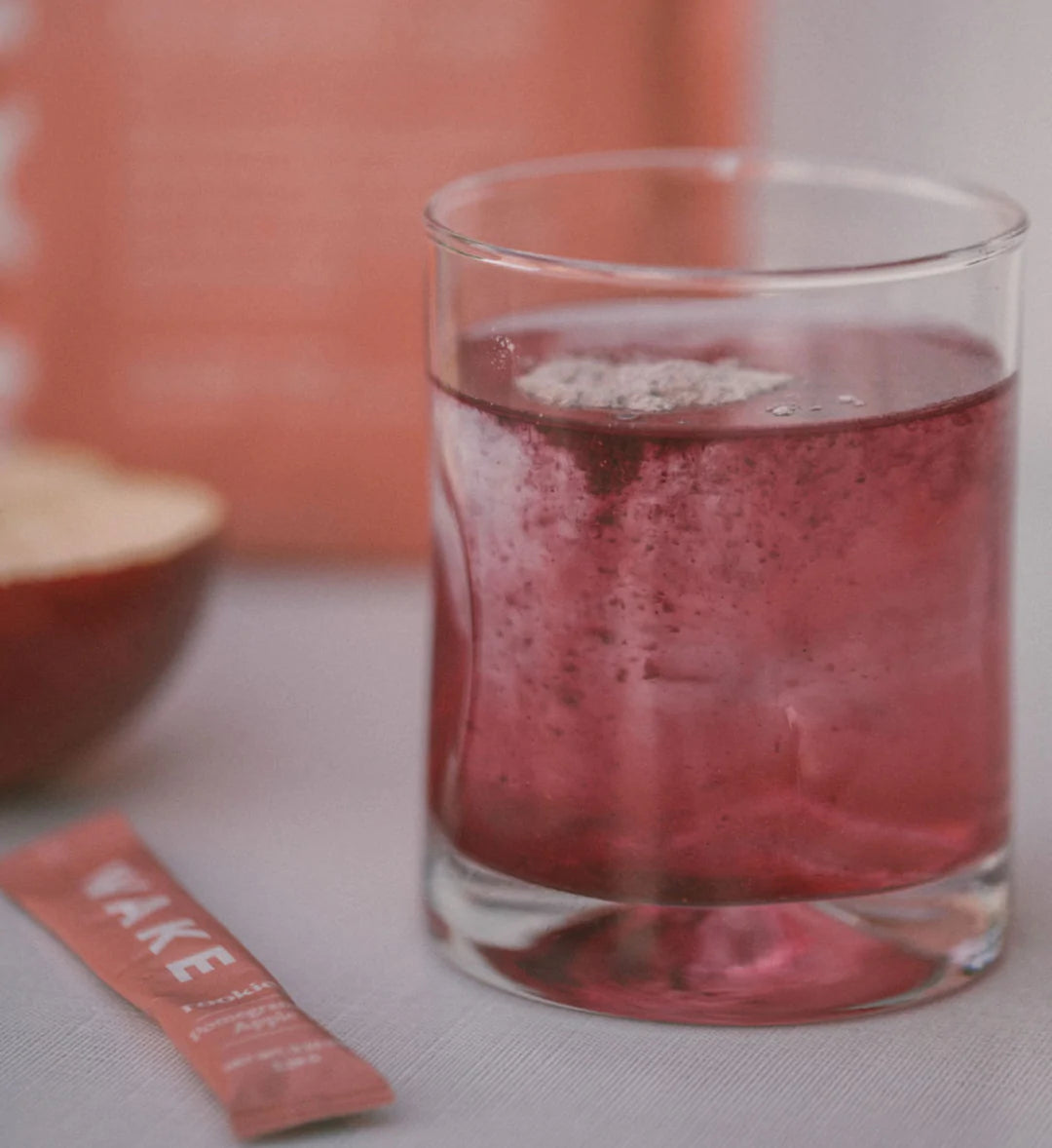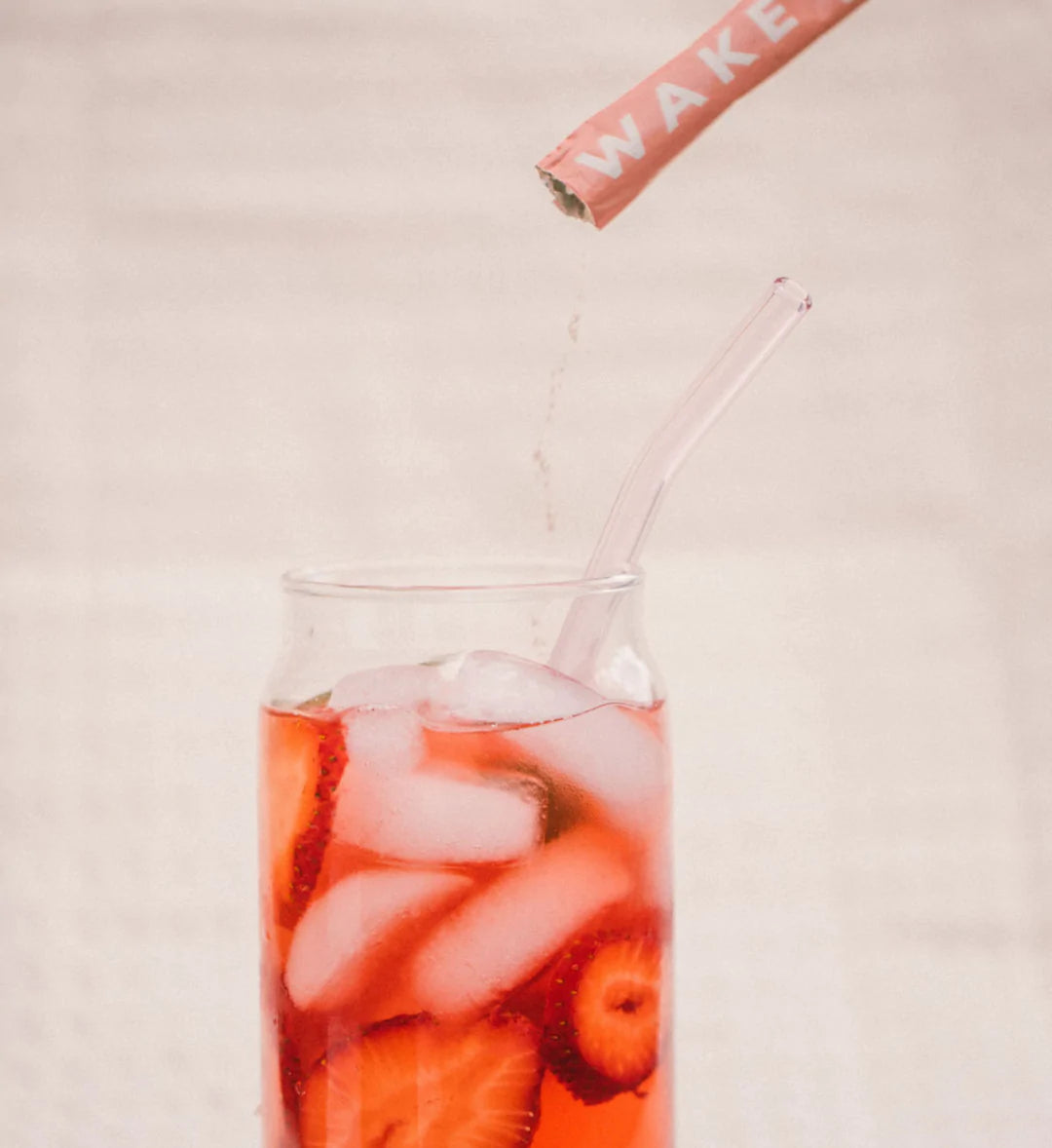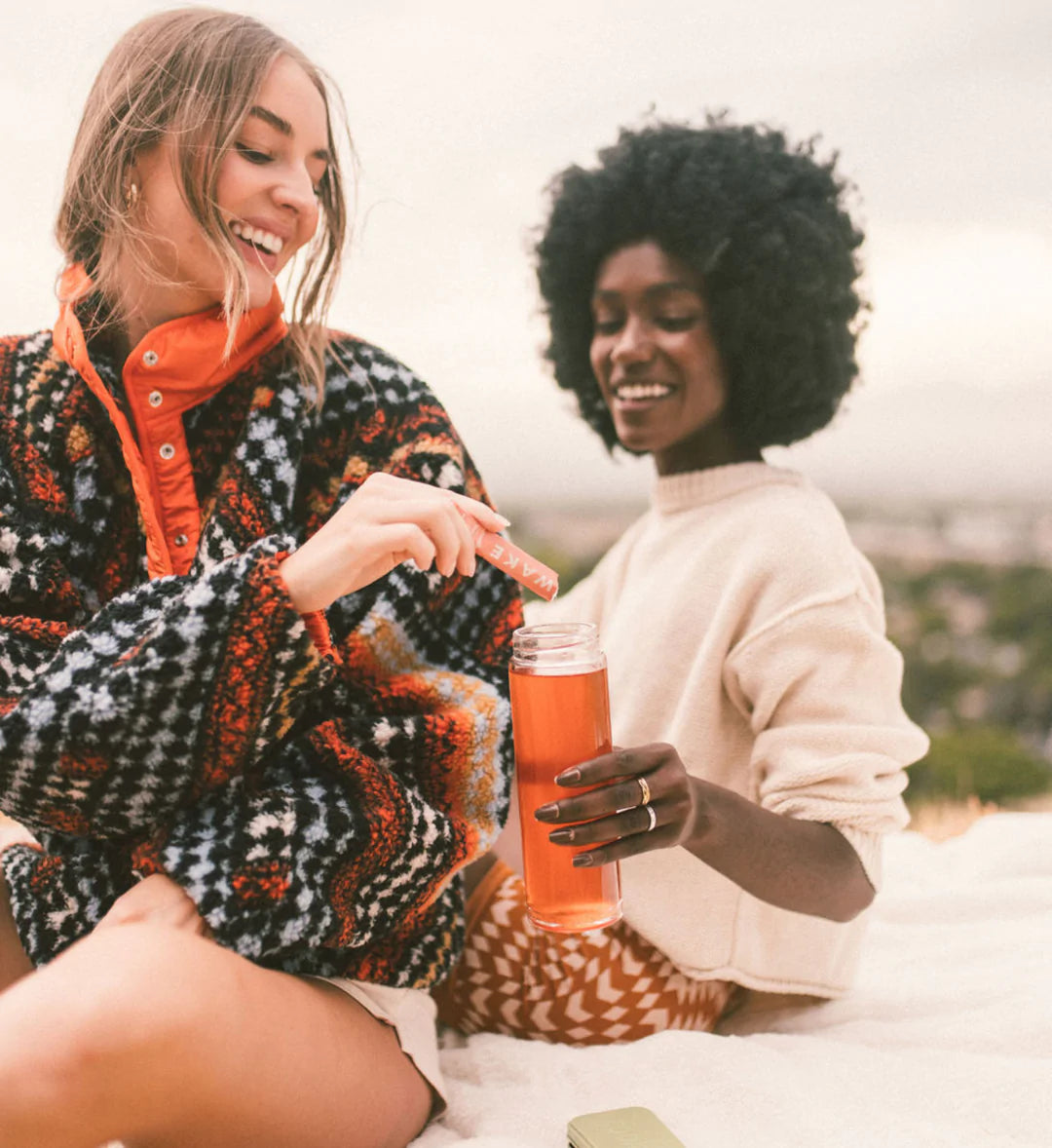 wake stick packs
$45.00 USD
( / )
Unavailable
Please select all options.
wake is an energy and mood supplement that provides a caffeine perk without the crash, by offering a stable source of green tea. Guarana and Ashwagandha help with mental clarity and anxiety to help you feel focused and ready for whatever you have ahead.

use as a natural alternative to coffee or as an additive-free pre-workout.
125mg of plant-derived caffeine per serving
ingredients:
Thiamin, Riboflavin, Vitamin B6 (Pyridoxine Hydrochloride), Vitamin B12 (Cyanocobalamin), Pantothenic Acid, Green Tea Extract, Ashwagandha Extract Powder, Guarana Extract, Citric acid, Natural Flavors, Stevia Leaf Extract, Natural Colors, Silicon Dioxide. 
benefits: 
*Green tea improves brain function, fat loss, can lower the risk of heart disease, and increases fat burning by boosting the metabolic rate. It contains properties that can reduce inflammation. Green tea has been reported to give more stable energy and help you be more productive than when drinking coffee. 
*Ashwaghanda can reduce blood sugar, cortisol levels, and may reduce stress and anxiety while boosting concentration. 
*Thiamin (Vitamin B1) enables the body to use carbohydrates to create energy. 
*Riboflavin (Vitamin B2) helps break down proteins, fats and carbohydrates and helps maintain the body's energy supply.
how to use:
Drink it when you first wake up, as a pre-workout, or when falling asleep at your desk. Dissolve in 10-12 oz. chilled water and drink.